This Valentine's Day we launched a VDAY quiz application for AWAL artist Lauren Jauregui (formerly of Fifth Harmony).  The VDAY mood quiz asked fans to answer 7 questions and then recommended a song for their mood.
You can check out the campaign at https://quiz.laurenjauregui.com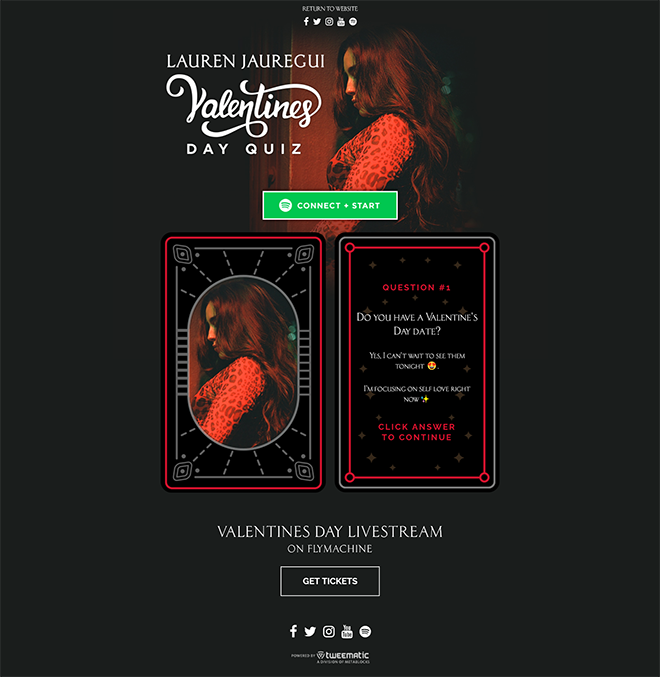 Users were either offered "On Guard" or "Don't Wanna Know" depending on their mood.  They were also offered up exclusive merch depending on their mood.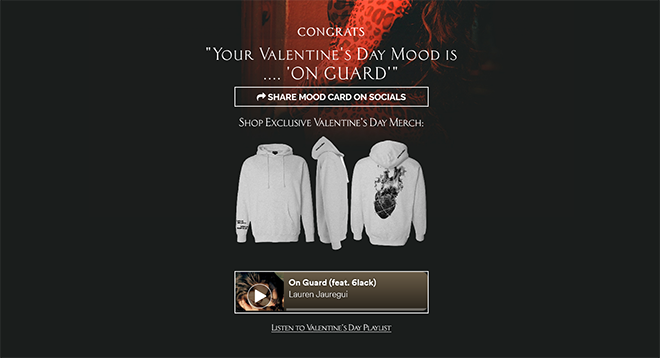 Users were also able and encouraged to share their mood card on social media.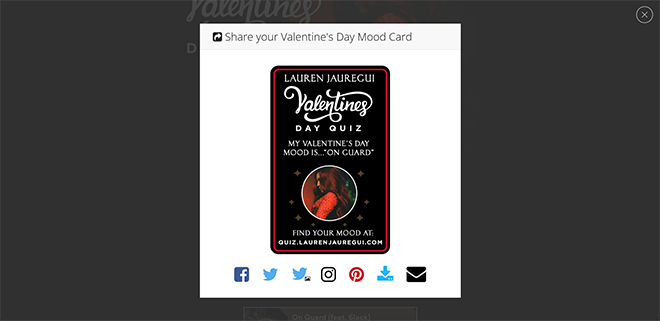 Mobile version
Like our other campaigns, this one is optimized for mobile devices and is fully responsive.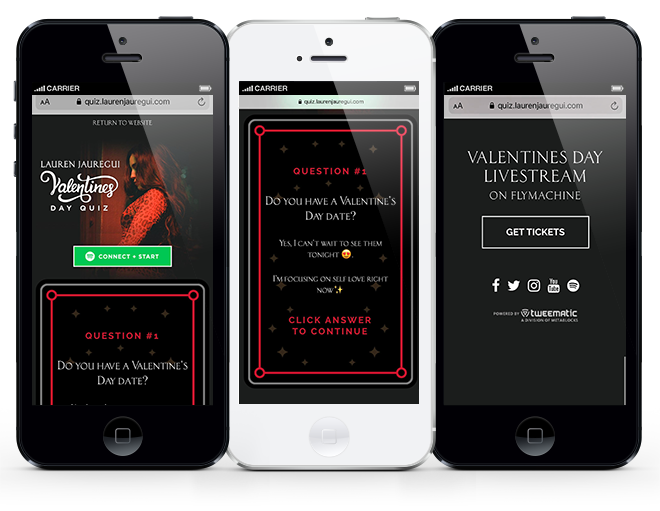 ---
Lastest 7 Posts in General Category