We recently launched a holiday sweepstake for Bruno Mars' rum brand - SelvaRey on our LoyaltyPro platform.
The idea behind the LoyaltyPro Platform (see other examples) is to reward fans for performing a broad range of tasks. These tasks include social tasks (sharing, watching videos, i.e.) and other online activations that users perform to earn points. In the SelvaRey campaign, these points translate into entries in the sweepstakes. The platform provides great flexibility in the types of tasks supported and comes with support for a wide variety of campaigns including sweepstakes, contests, and product redemptions. You can check out the campaign at https://www.selvareysweeps.com/
The task page features a comprehensive list of tasks (actions) that users are able to perform for points. Users have to register and log in to participate.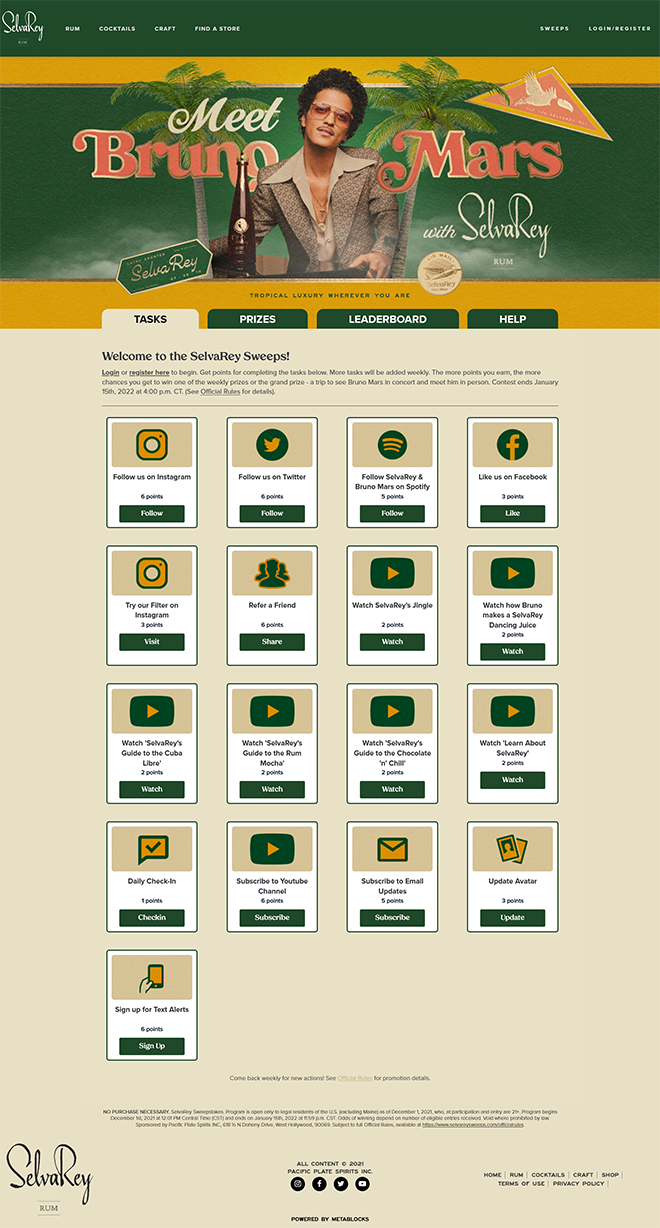 You can check out other LoyaltyPro campaigns here: http://news.metablocks.com/lists/574-6920161282
Mobile version
LoyaltyPro activations are fully responsive and optimized for mobile platforms.
---
Lastest 7 Posts in General Category