We recently launched a Video submission "contest" for Spinnin' Records artist ALOK.  The campaign at https://www.alok-whereveryougo.com/ encourages and allows fans to submit videos (after they connect on Spotify) for a chance to get featured on ALOK's social channels.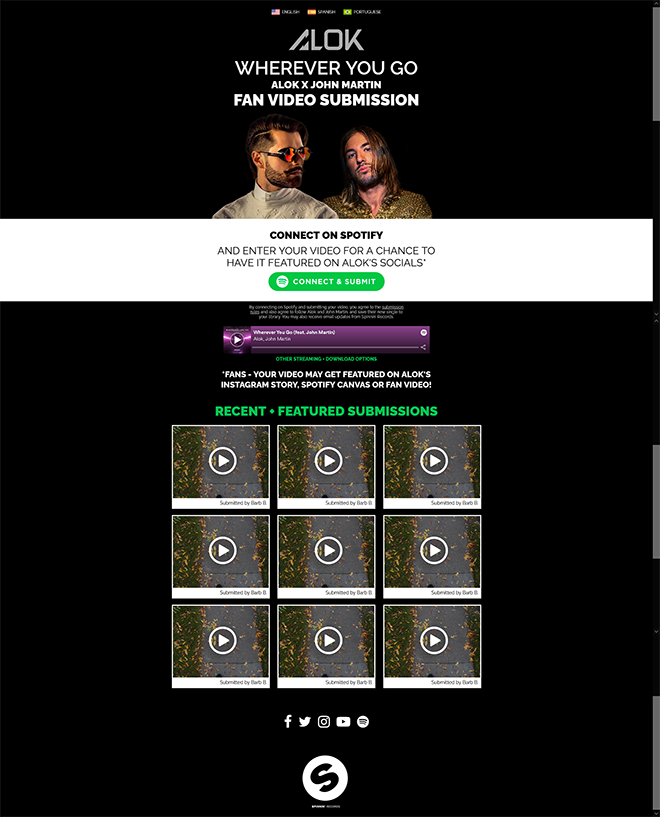 Fans are able to upload a video or submit a TikTok or Instagram reel.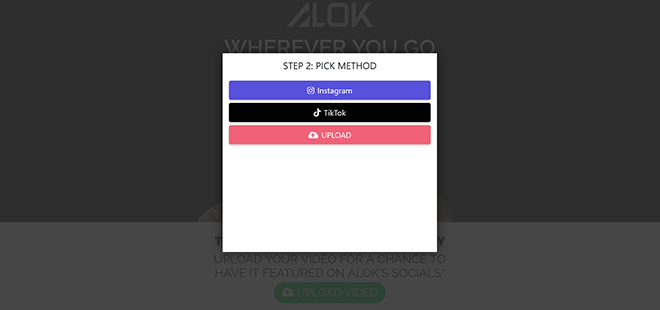 The campaign is also able to capture other user information as part of the submission process.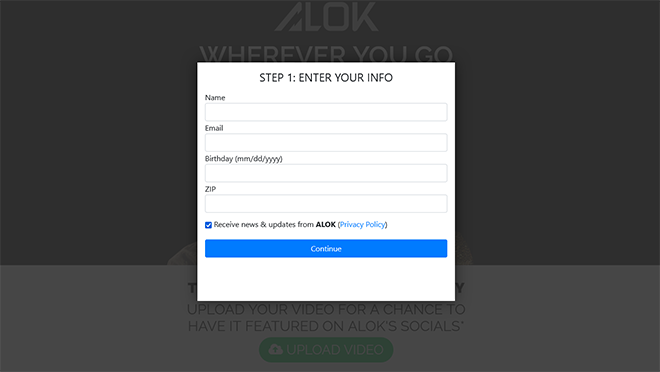 After they submit their video, fans are encouraged to share on social media.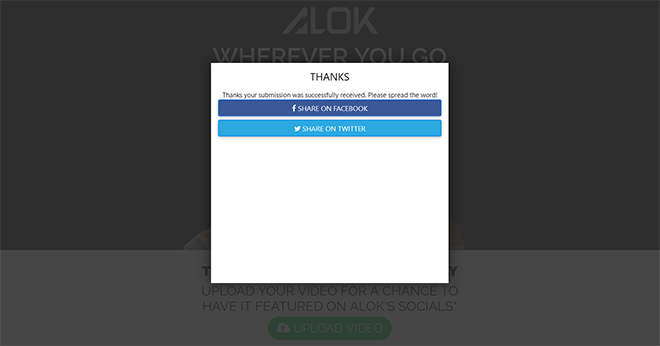 Mobile version

---
Lastest 7 Posts in General Category