We have always encouraged artists to use "content gates" to grow their Spotify following and email list.  These "content gates" require fans to connect with the artist on Spotify in order to access exclusive content such as an artwork reveal, new videos, or new music releases.   This particular activation for The Gray Havens, asks fans to connect with them on Spotify (and presave the album) in order to unlock the artwork for their upcoming album Blue Flower.
You can check the activation here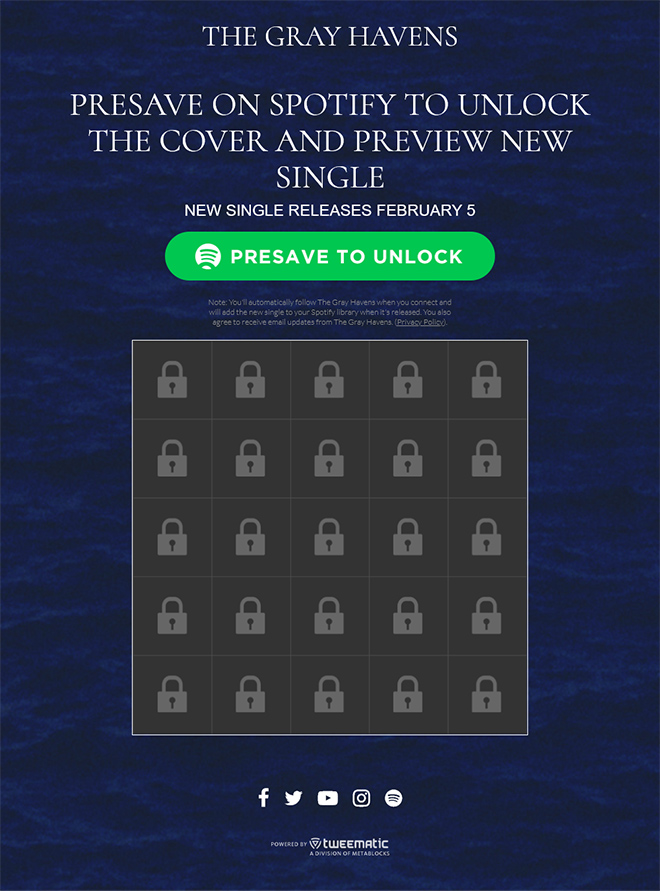 Once fans connect (and follow the artist, plus subscribe to their email list) they are able to view the cover and listen to a previously unreleased snippet for the first single on the album.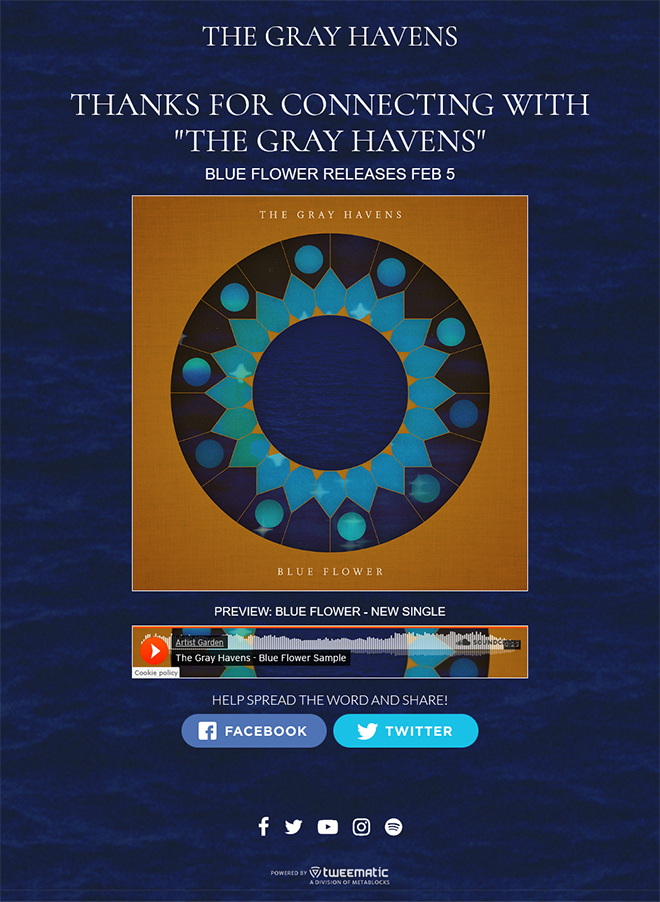 Mobile Version:
The activation was optimized for mobile and desktop users.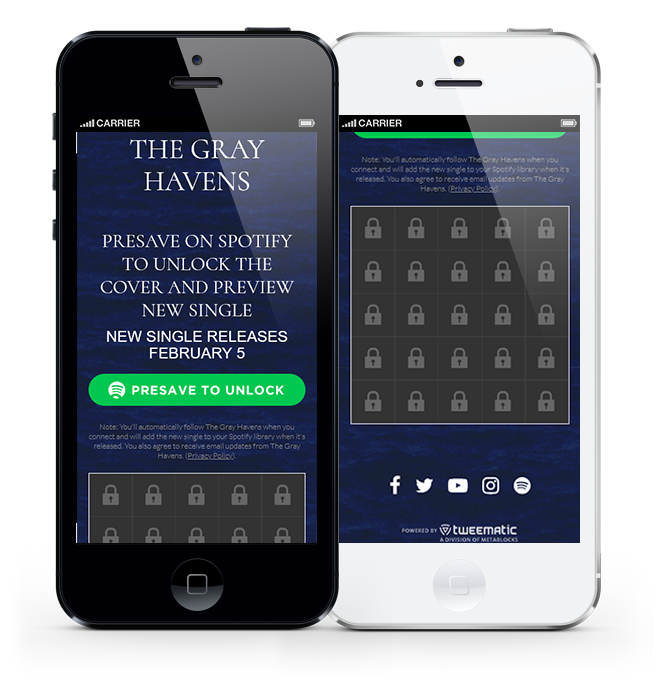 ---
Lastest 7 Posts in General Category