This is another great example of dynamic video activation for client BMG, you can check out other compelling examples here: http://news.metablocks.com/lists/168-3457343444
The dynamic video activation allows users to upload one to five user photos and transform them into a video slide show that they can save or share via social media.  We have launched several of these in the past (see list), but Julian Lennon's "To the Good Old Days" shows how filters can easily be applied to content uploaded by the user, to create different effects (in this case a black and white vintage look and feel).  You can check the activation here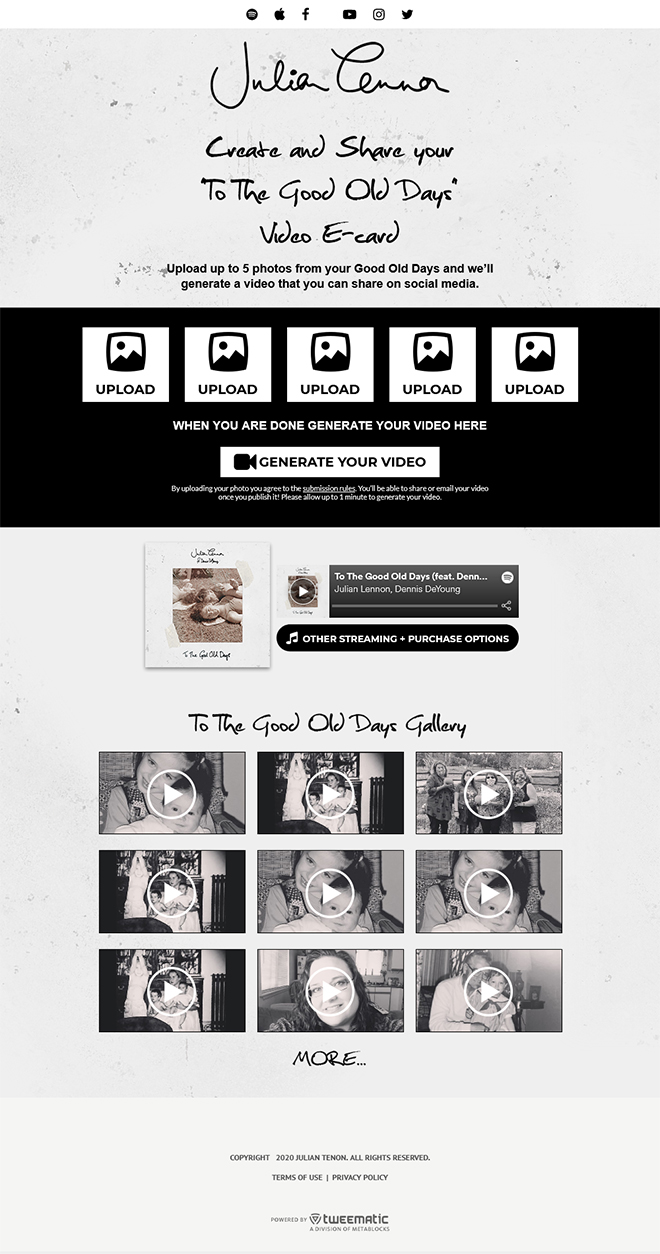 Users are able to upload up to five different photos that they would like transformed into a video. Once the video is generated, users are able to play or preview the video and then share it on Facebook, Twitter, Instagram, or email.  Users are also able to download a copy of the video to their device.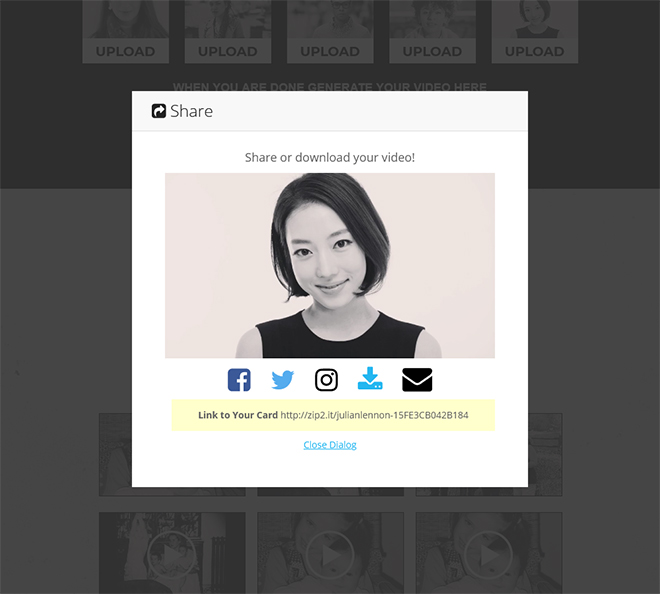 Mobile Support
All of our projects are responsive and optimized to work on a range of popular mobile devices including iPhone and Android devices.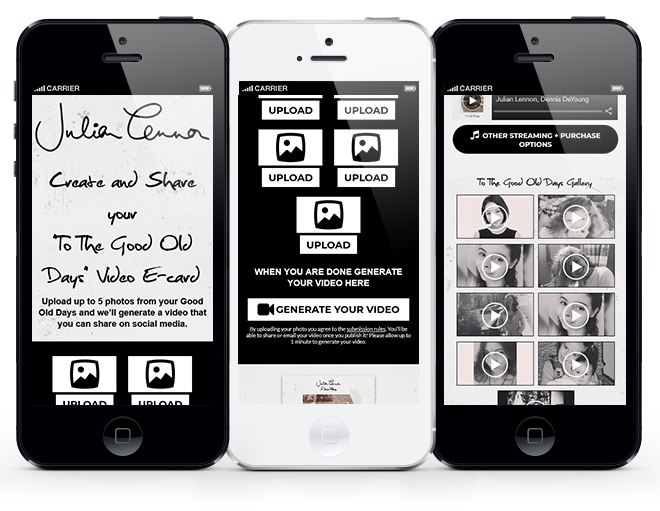 ---
Lastest 7 Posts in General Category