This is the most recent example of the next generation of our LoyaltyPro/Plus platform that allows artists and brands to engage their community of users or fans with this powerful platform.  The platform allows and encourages fans to earn points through a broad range of social media tasks and other actions.  These points can then be converted to rewards or can be used to enter a sweepstakes to win prizes.  Tasks can range from the very complex to the very simple and can include social media activations, goals, quizzes, pledges, e-commerce activity, photo uploads, and an almost limitless range of customizable tasks that fans can perform for points!
You can check the campaign from BMLG country music artist Brett Young and fitness entrepreneur Don Saladino here at https://www.by40challenge.com
Tasks and Activities:
Tasks are the list of actions that fans can perform in order to get points.  These tasks can be very simple or more complex and can include activities such as sharing or following on social media, taking quizzes and pledges, uploading photos and other content, listening to music, entering serial or bar codes, visiting websites, and even participating in scavenger hunts.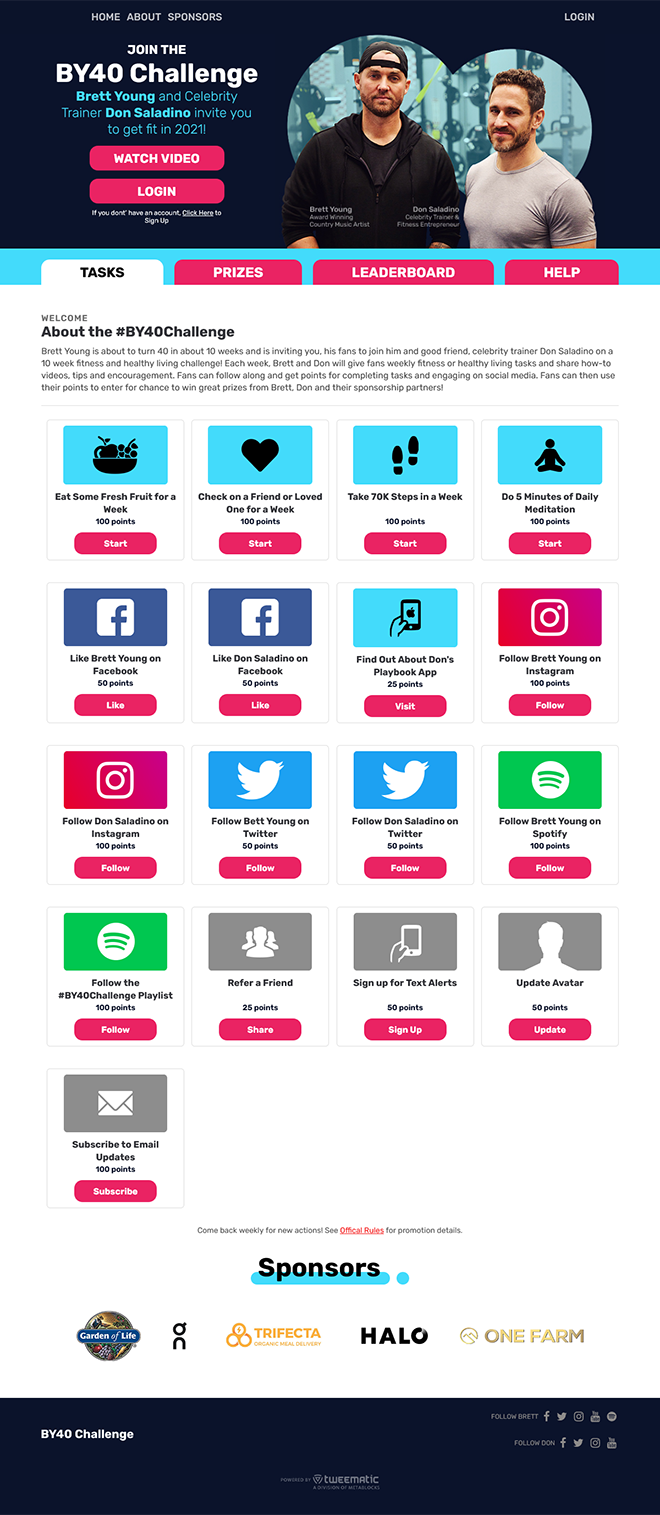 Prizes and Rewards
The platform supports both rewards (products users can their points to redeem) or prizes (users are entered into sweepstakes based on the number of points they have).  Check out the LoyaltyPro example list of other applications of the platform.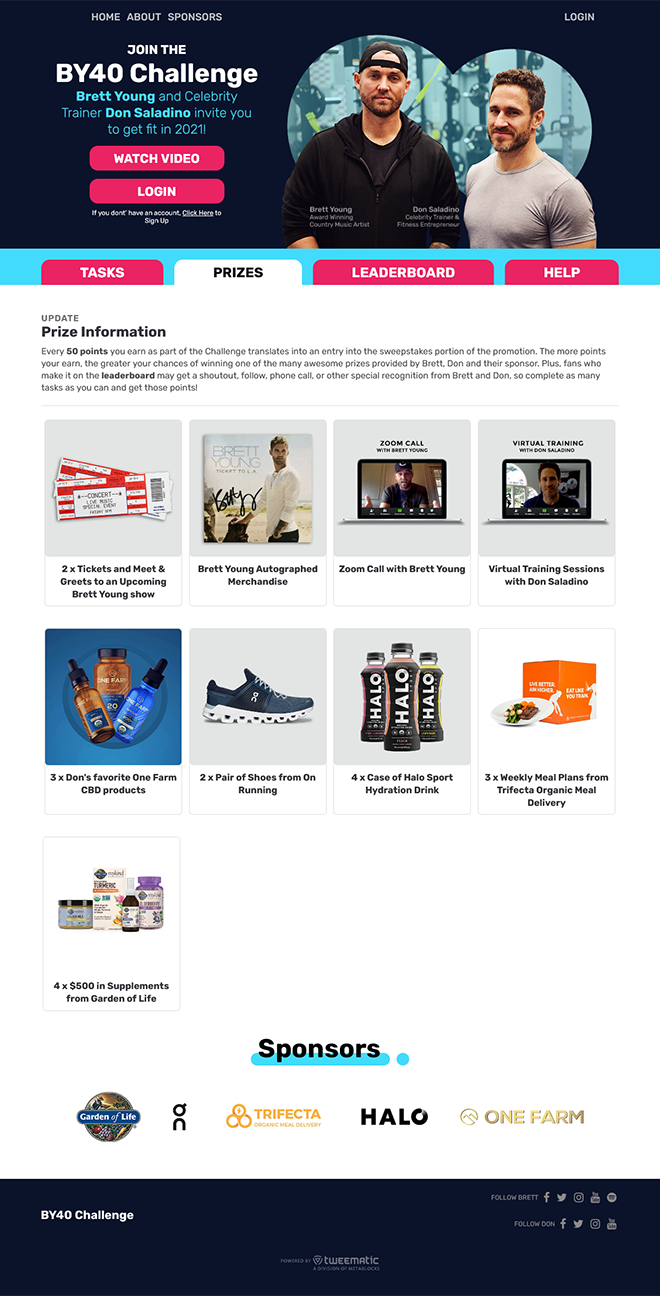 Leaderboard
The platform features an interactive leaderboard that highlights the fans with the most points.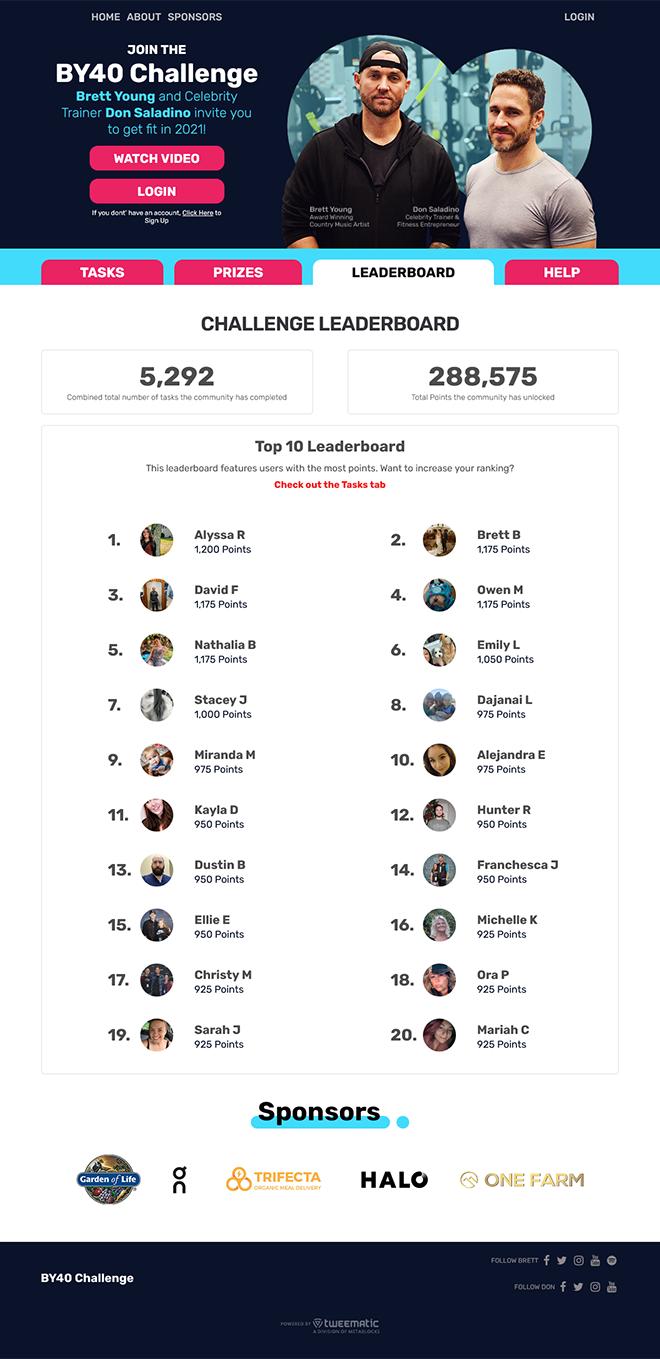 Built-in Help and Support
The platform tries to provide fans with a self-serve FAQ section and easy support options to answer important questions or address support issues.
Login Support for Spotify, Facebook, and Google
The platform supports registration and login via a broad range of social media channels including Spotify, Twitter, Facebook and Google.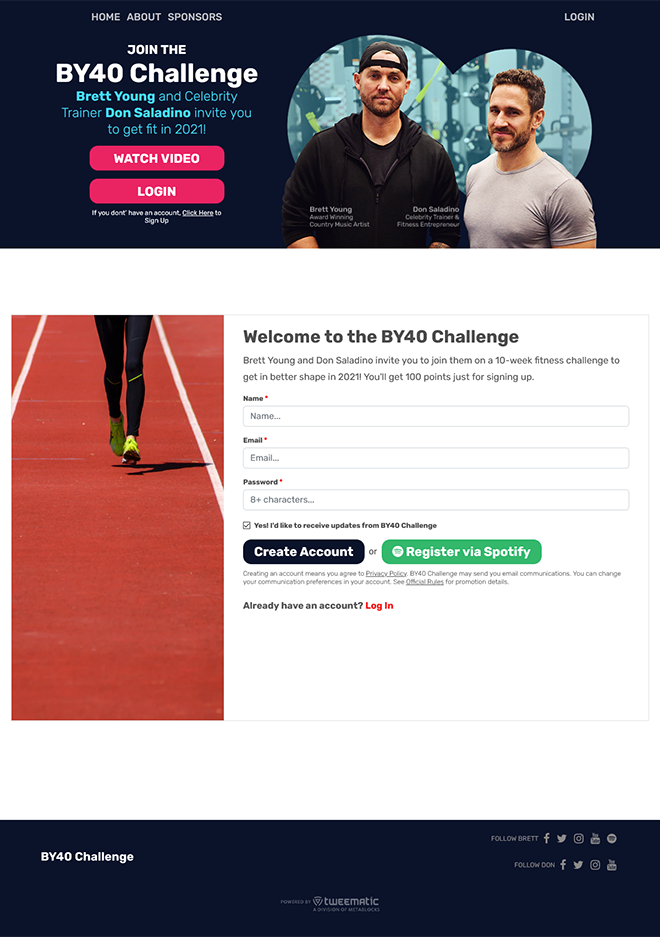 Mobile Support
The platform is optimized to run on a broad range of mobile devices with extensive testing on the IOS and Android platforms.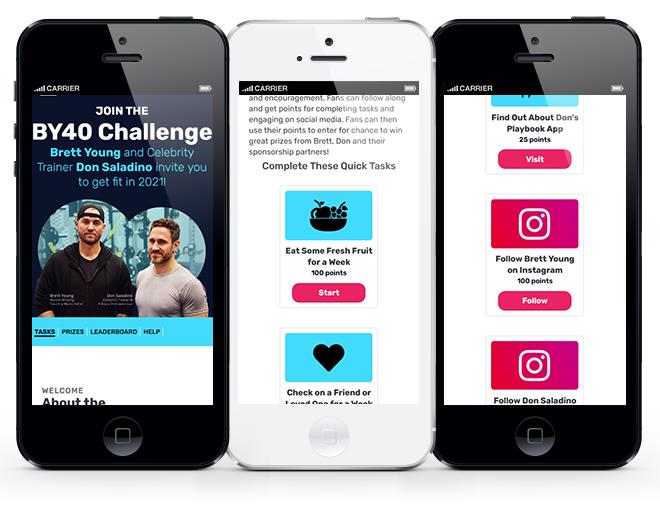 ---
Lastest 7 Posts in General Category