We recently launched another good example of our Spotify Presave "Sharing Engine".  The idea is the courage fans to share a presave or save campaign by creating a competition that rewards the fans that share the most!  This is very similar to the Gareth Emery campaign (The Lasers) we launched a couple of weeks ago (See: http://zip2.it/thelasers).
This activation, which is built on our robust Spotify presave and sweepstakes platform, leverages our short link engine and other components of our technology stack that allows us to keep track of "referrals" to any of our campaigns.  This allows artists and labels to create competitions that reward the fans who share the most and recruit the most new users.
The Riot Ten campaign is also unique in that it includes a donation component that encourage fans to give to #Blacklivesmatter for the chance to download the EP before its release date.  You can check the campaign here.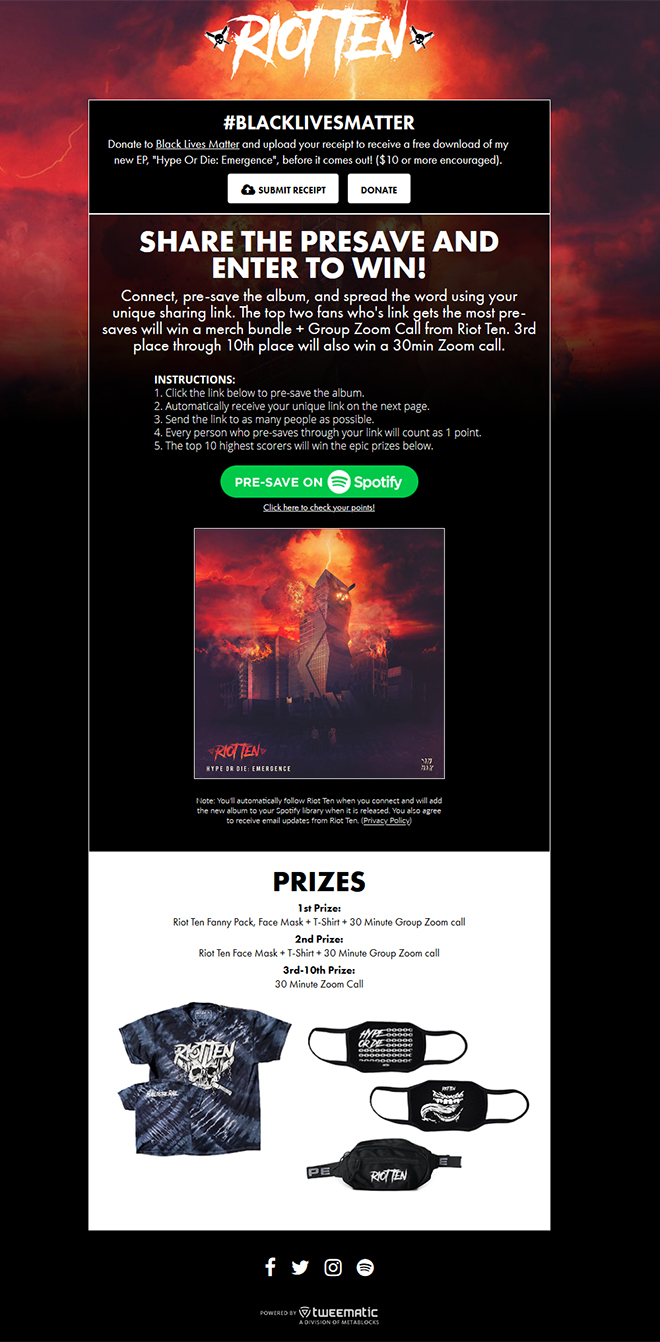 Each participant in the campaign is given a unique URL that they are encouraged to share with friends on social media.  Each time someone uses that unique URL to enter the presave, the participant who shared it gets a point.  The user with the most points wins!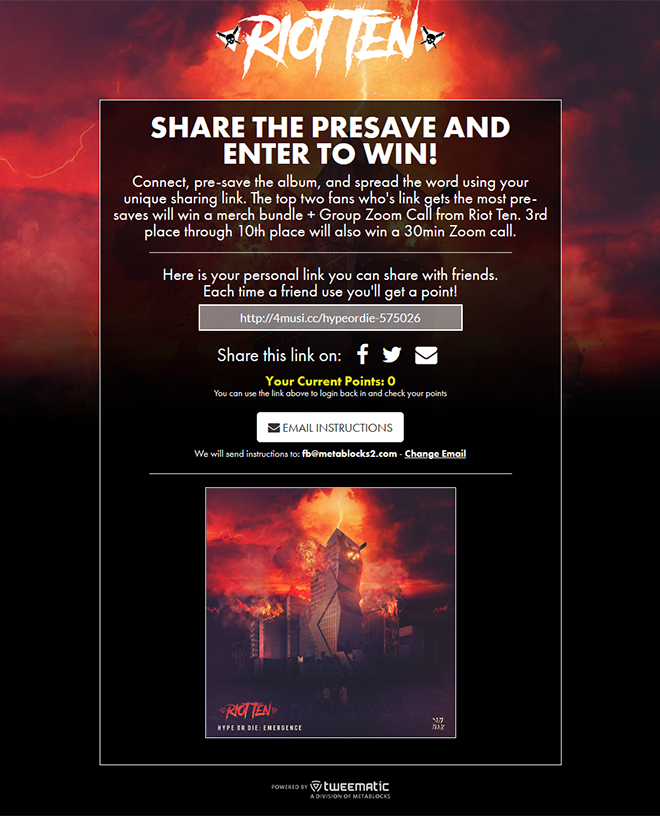 Donation Component
The unique donation component worked independently of the contest but was also able to leverage information from the contest if the user had previously entered.  Fans were asked to upload a copy of their receipt and once verified they would get an email with a link to download/preview the EP.
Mobile Version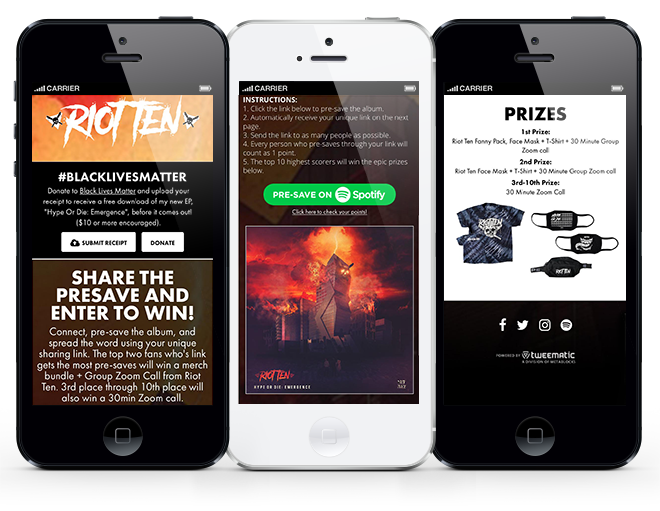 ---
Lastest 7 Posts in General Category