We recently launched a microsite for AEG as part of Earth Month 2020 at http://www.aeggogreen.com
The microsite is part of AEG's 1Earth initiative and encourages users to learn how they can help create a better future.  The site features a plastic footprint calculator, video sharing activation and encourages visitors to learn and share facts about conservation.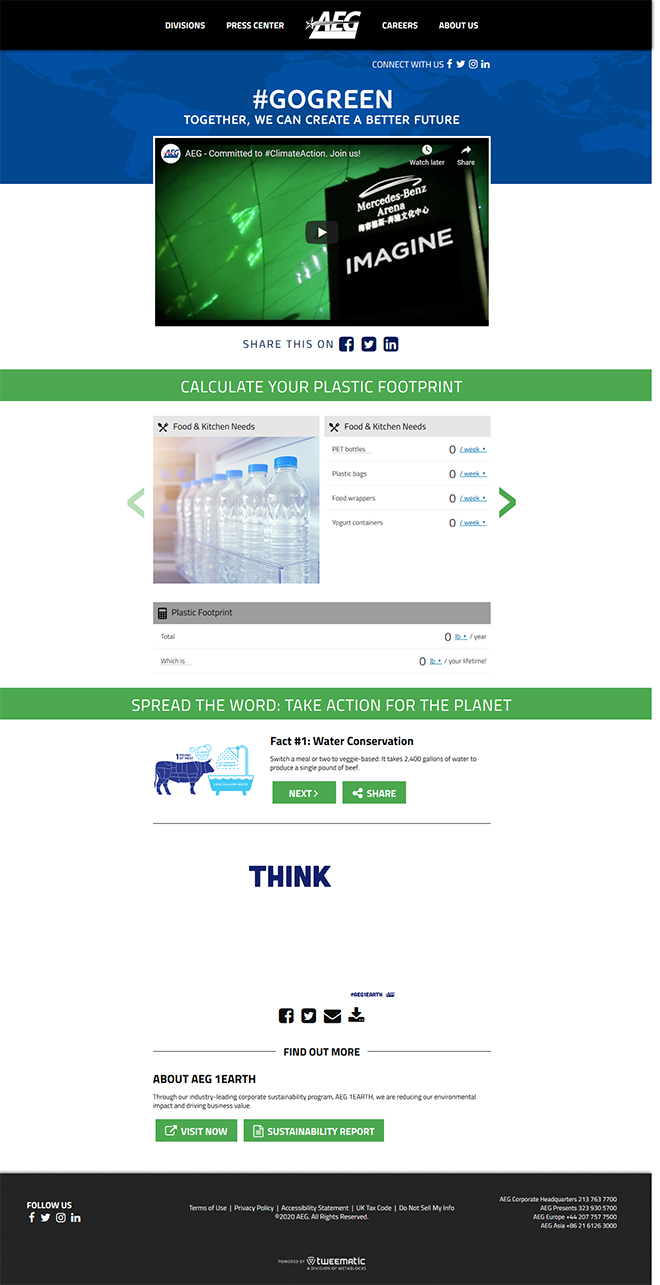 Mobile version
Here is the mobile version of the microsite site. Like all of our projects, responsive mobile design is a must.  All the content and the custom applications are designed to function equally well on mobile devices.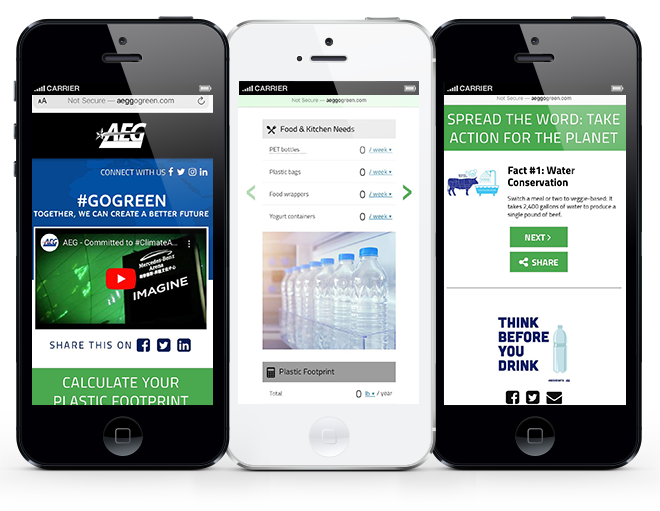 Last 5 posts by Content Team