This radio campaign for Atlantic Records artist Cardi B is designed to encourage, empower and enable fans to request new singles on Twitter in an attempt to drive both airplay and stream of the track! Fans type in their city and are presented with a list of local stations that they can choose from and then send a tweet to. This is similar to other radio request campaigns we have successfully deployed. You can see this campaign in action at http://www.tweematic.com/money/.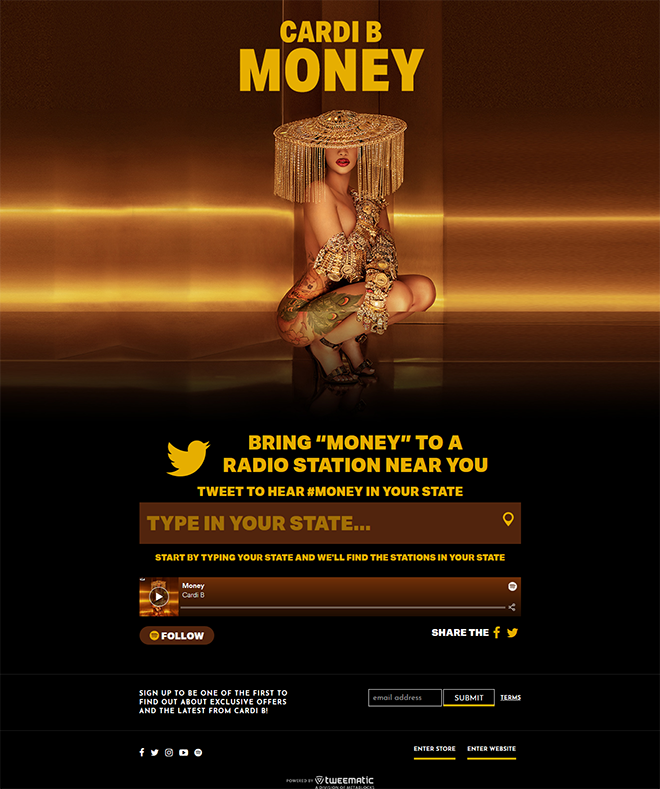 Our Twitter request applications can be configured to support search by city or state depending on the client's and artist's preference.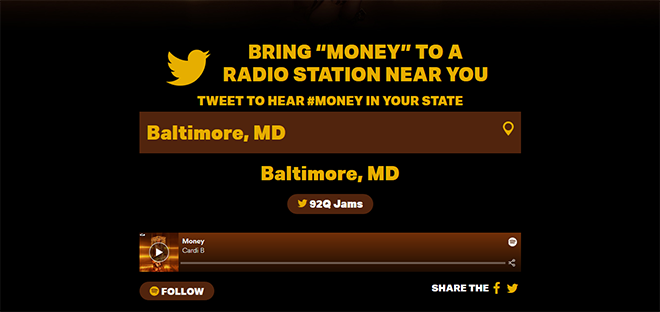 Mobile version
This campaign was responsive and optimized to run on a broad range of popular mobile devices including iPhone and Android devices.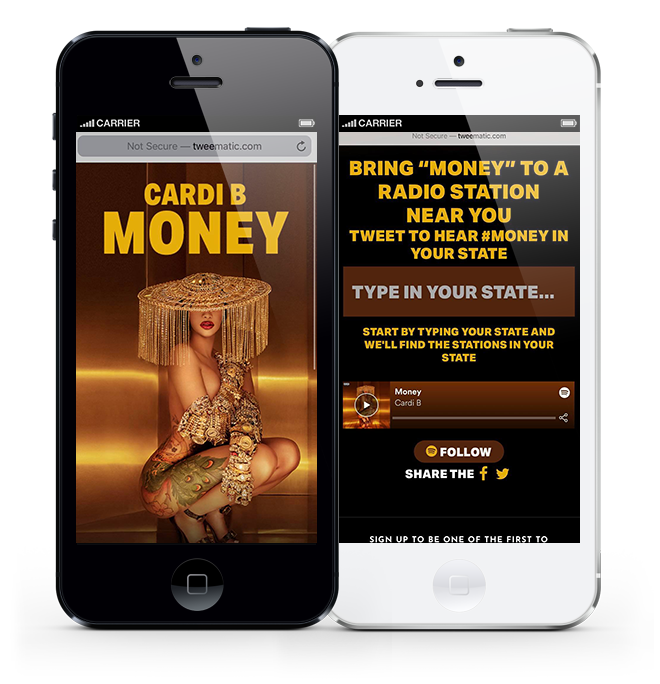 Last 5 posts by Content Team