This is a recent voting sweepstakes we created for Klarbrunn that allowed consumers to vote for their favorite drink flavors in order to enter for a chance to win a dream vacation around the world. You can enter the sweepstakes at http://www.flavorsdepartingsoon.com/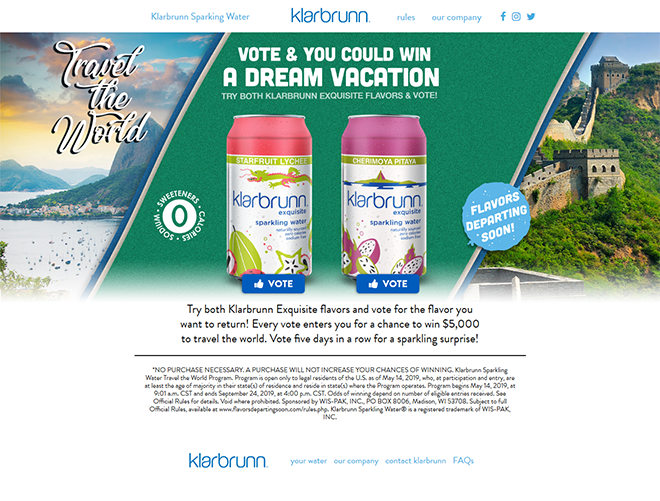 Consumers are able to enter the sweepstakes simply by entering their name, email and zipcode after voting for their favorite can!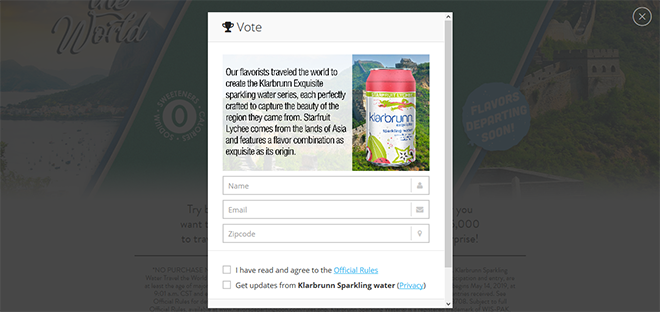 Consumers are also able to share their entry on social media.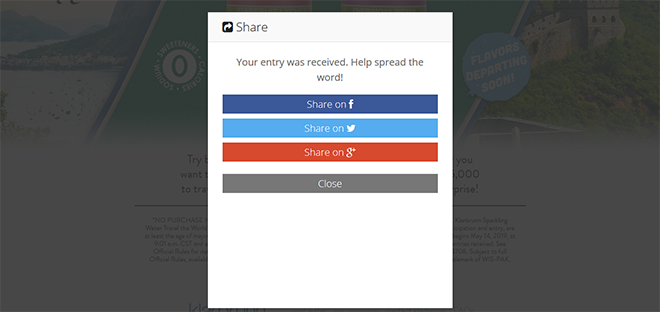 Mobile version
The campaign is fully responsive and available on all mobile devices.