This is a recent Spotify sweepstakes application for Word Label Group you can check out at http://www.tweematic.com/wearemessengers. Built on our turnkey Spotify connect platform, this application allows users to connect  on Spotify, follow the artist and their official playlist and be entered for chance to win in the sweepstakes.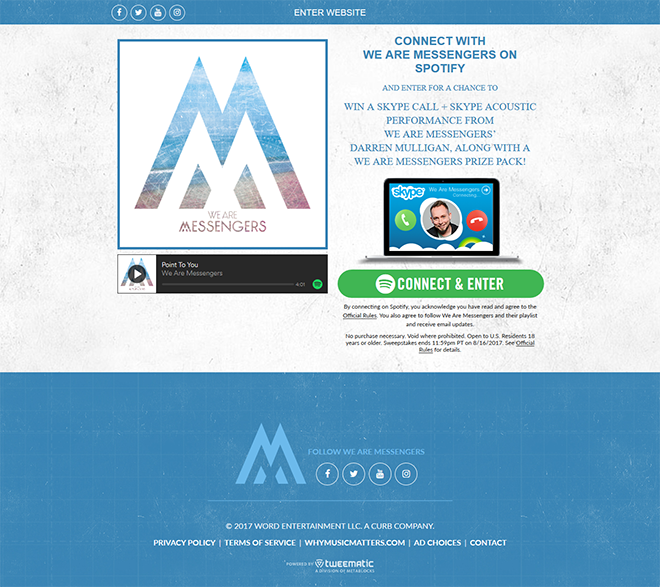 Once users connect they are encourage to share their entry on Facebook and Twitter.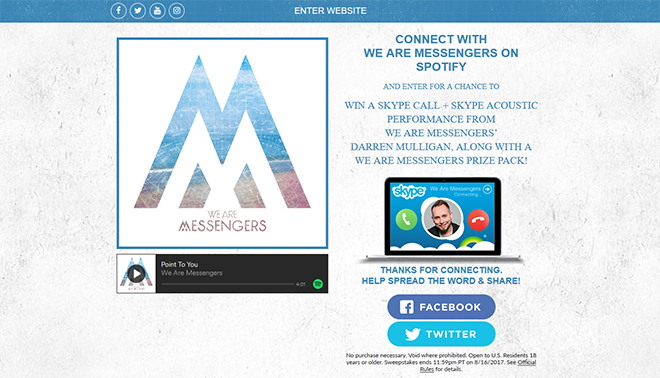 Mobile version
All of our projects are responsive and optimized to work on a range of popular mobile devices including iPhone and Android devices.