The latest addition to our growing inventory of Spotify applications is the Pre-Save for Spotify campaign for Sony Epic artist Zara Larsson.  This activation allows users to connect on Spotify to follow an artist and "pre-save" upcoming album on Spotify. What this means is that once the album is available for streaming, it will automatically get added to both their Spotify library plus a Spotify playlist. This activation can be used as a standalone or easily combined with a sweepstakes element. Pre-save is also available for Deezer.  You can check out our So Good Pre-Save Spotify campaign for Zara Larsson at http://sogoodpresave.zaralarssonofficial.com/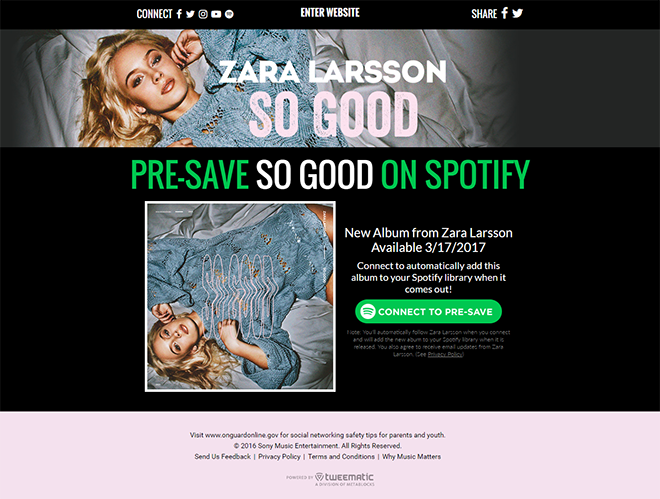 Connect to Pre-Save
Once fans connect on Spotify (they automatically follow the artist as part of the process), they are able to specify what playlist to save the pre-release album and whether or not they would like to receive an email notification.


Mobile version
All of our campaigns work seamlessly on mobile device and this is no exception. Like our other Spotify applications, this one is responsive and optimized to work on a range of popular mobile devices.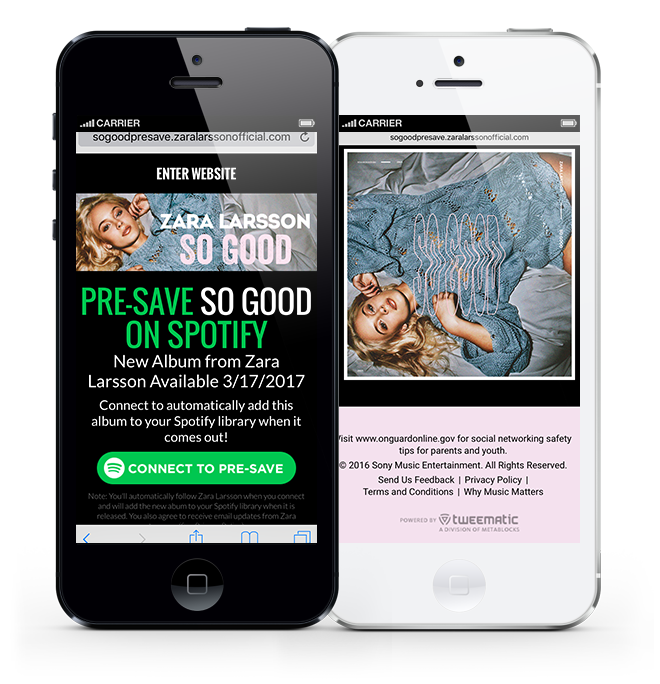 Pre-Save for Spotify Resources