>800,000 "Likes" For Metro Light in 1 Week!
By: Metablocks
7 Feb
At the end of last year we built an application for Metro Last Light based on a very sound premise –  people will "Like" your page if you give them a free download of an (old) game, and many will go ahead and buy the sequel. The THQ marketing team came to us with the idea of building a like-gated Facebook application capable of delivering download tokens for Metro 2033 as a build up to the release of Metro Last Light. We have built download applications for both the game and music industries in the past (see here), but this definitely pushed platform scalability to the limits as hundreds of thousands of fans descended on the application.  The results speak for themselves (see charts at the bottom). The application delivered over 860,000 access codes over a week period. Each of the fans had to "Like" the page and give permission to Facebook to authenticate them (this allowed us to have them opt-in with their "real" email address –  over 80% of the users opted in to receive new and updates).  The page grew from just over 200K "Likes" to more than 1,000,000 "Likes" after the end of the campaign.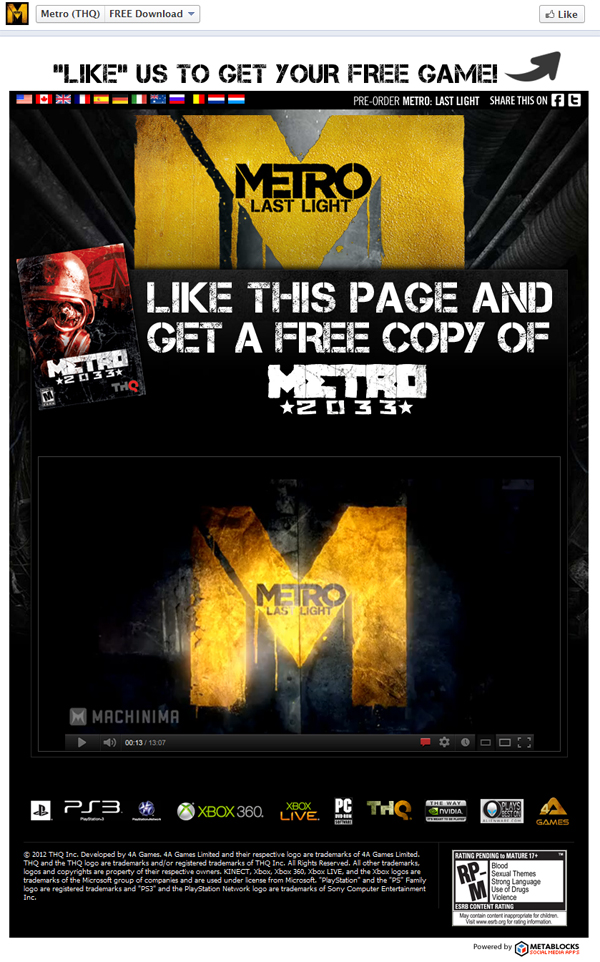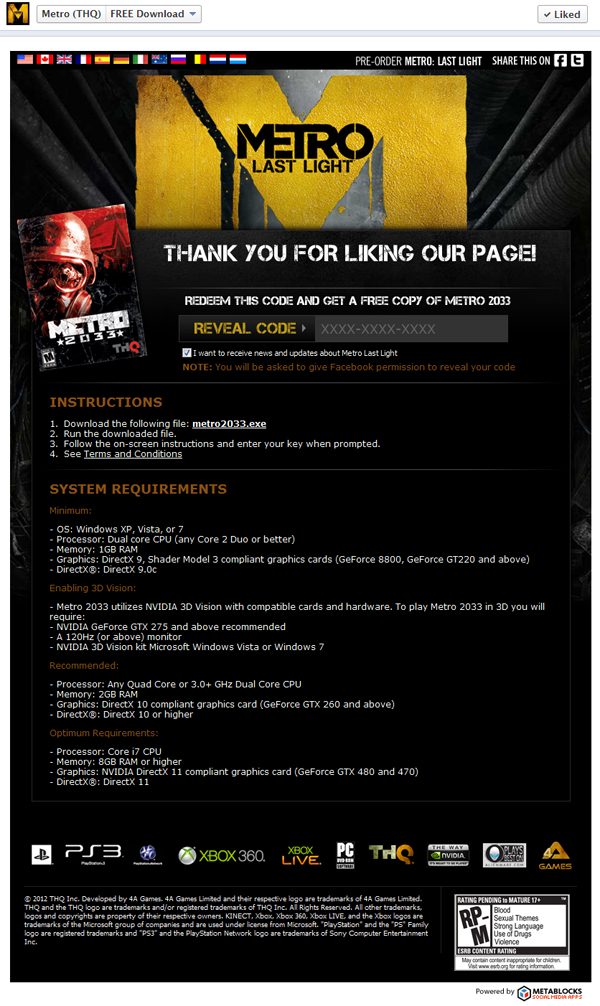 "Like" Analysis
This is what the campaign looked like in the first couple of days. With new "Likes" almost hitting 400,000 on the first day alone. Noice the break down of the "Like" sources.  Our support for mobile gave that category a boost! The massive amount of social media activity also boosted recommendation "Likes", ticker, timeline and friend referal "Likes".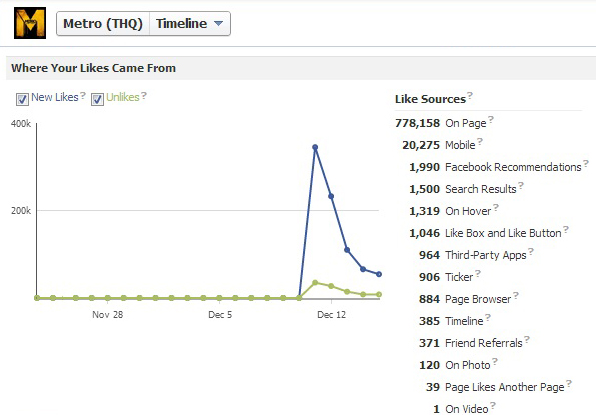 Shortly after the campaign this is what the picture looked like..1,000,000