This is a recent activation we developed to celebrate the Doors 50th anniversary that allows fans to connect on Spotify and be added to the #LightMyFire interactive globe. You can check out the applications at http://www.tweematic.com/thedoors/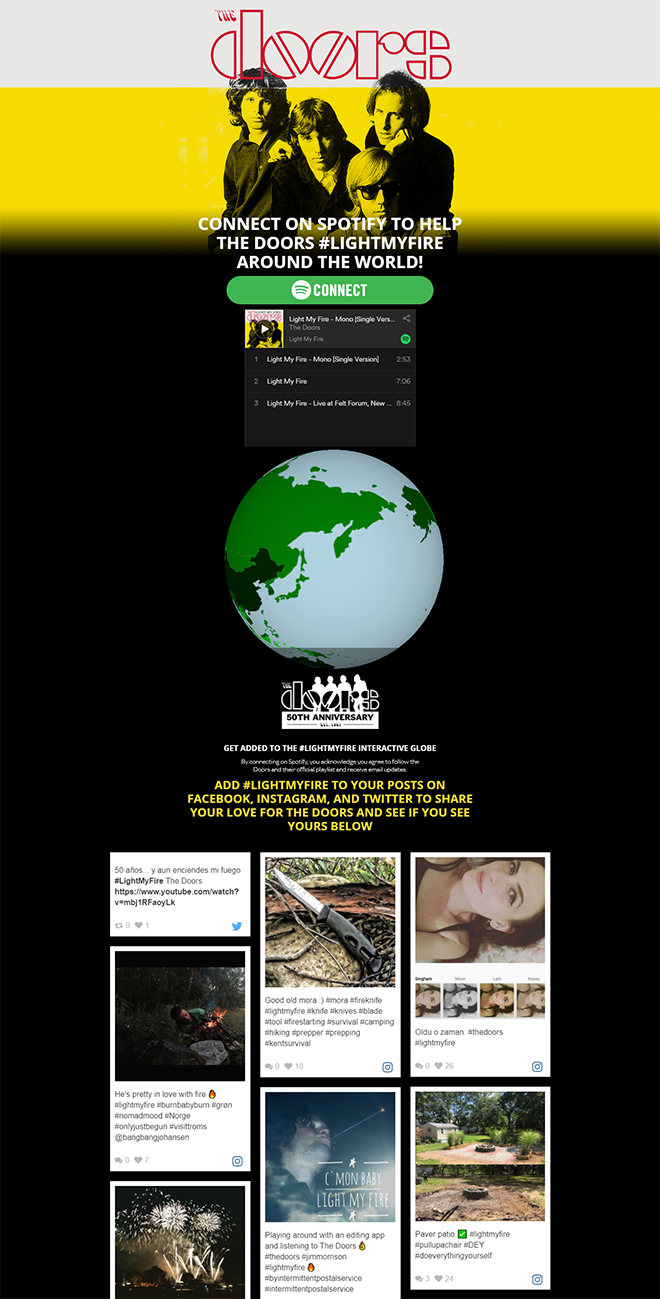 Here is a video of the rotating interactive globe used to map the user engagement and streams.
Sharing on Social Media
Users were able to share the activation with friends on social media after connecting on Spotify and following the Doors.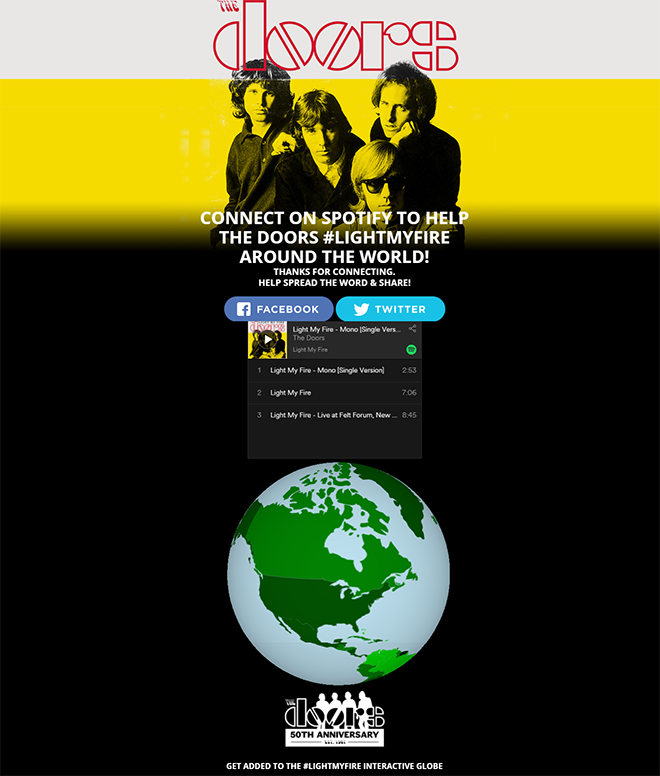 Mobile
All of our campaigns are optimized for mobile and our globe component was specially fine-tuned to function properly on both desktop and mobile platforms.